Current Searches
Open Positions in the Office of Research
Director of the Sid Martin Biotechnology Incubator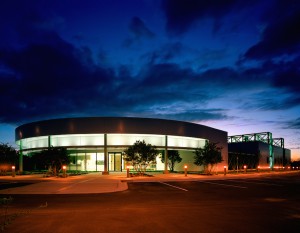 The University of Florida (UF) seeks a Director of the Sid Martin Biotechnology Incubator (SMBI). The SMBI has been recognized as the "World's Best University Biotechnology Incubator" and as a national leader in technology-based economic development for achievements in the technology commercialization category. The program assists with early recruitment of experienced leadership, fosters relationships with potential investor groups and qualified service partners, and provides laboratory space, animal facilities, fermentation facilities, greenhouses and $1 million of core scientific equipment.
The Director will be responsible for the overall program, management, operations and marketing for this highly visible program that interfaces daily with external audiences as well as with the program's private client companies. The Director assumes leadership roles in relevant local, state and regional organizations to promote and maintain UF's reputation as a leader in bioscience business incubation. This includes boards of directors and/or committee roles with numerous entities such as Southeast BIO, BioFlorida, Enterprise Florida's Stakeholders Council, the Florida Chamber of Commerce, the Florida Network of Research, Science and Technology Parks, the Alachua/Bradford Workforce Board, iG2012 Team, the Progress Corporate Park Owner's Association and Santa Fe College's Biotechnology Advisory Committee. The Director will serve the University's commercialization interests in the City of Alachua by acting as a key liaison with Progress Corporate Park, city and county officials, the UF Foundation, Santa Fe College, CEO and iG to assist in the recruitment and retention of companies for Progress Corporate Park as well as the additional 280 adjacent acres to be developed by the University of Florida Foundation. The Director will report to the Assistant Vice President for Technology Transfer and Director of Technology Licensing
Candidates should have a Master's degree in an appropriate area of specialization and six years of appropriate experience; or a bachelor's degree in an appropriate area of specialization and eight years of appropriate experience.
Preferred Qualifications: The candidate must possess ten years of experience in an academic research institution or other research setting. The successful candidate will possess an M.A., M.S., MBA or Bachelor's degree in a relevant field and experience that will enable the candidate to manage incubation activities and confidently interact with faculty, investors, entrepreneurs, and other external visitors and partners. The candidate must have experience developing and directing a university-based bioscience incubation program. Experience in leadership or management, program development, and research-related administration and interpersonal and communications skills is highly desirable. Must have a proven record of focus on and excellence in client service, integrity, principles and strategies for client service. Strong background in, and knowledge of, management, bioscience business incubation best practices, hands-on business experience. Understanding of bioscience startup company challenges and resource needs required. Ability to balance the needs of small entrepreneurial companies with the requirements of a large university to create a successful entrepreneurial culture within the program. To be considered for this position, applications must be submitted on-line at: http://explore.jobs.ufl.edu/cw/en-us/job/492645/research-programsservices-director-5 (Job Number 492645). Nominations and inquiries about this position should be directed to the Chair of the Search Committee:
David L. Day
Assistant Vice President for Technology Transfer and Director of Technology Licensing
P O Box 115575
Gainesville, FL 32611-0001
Email: dlday@ufl.edu
Review of applications will begin immediately and continue until the position is filled.
The University of Florida is an equal opportunity institution dedicated to building a broadly diverse and inclusive faculty and staff. The selection process will be conducted in accord with the provisions of Florida's 'Government in the Sunshine' and Public Records Laws. Search Committee meetings and interviews will be open to the public, and applications, resumes, and other documents related to the search will be available for public inspection. If accommodation due to a disability is needed to apply for this position, please call (352) 392-2477 or the Florida Relay Service at 1-800-955-8771 (TTY) or visit http://www.ftri.org/FloridaRelay.
Business Services Director
The Director assists and advises the Vice President for Research on all matters involving the Office of Research's operating budget and financial management of the University of Florida Research Foundation, Inc. (UFRF). The incumbent must have analytical skills in order to compile financial reports/data for the Vice President, the UFRF Board of Directors, the UFRF Finance and Audit Committees, and the Research Policy Council. The incumbent has the authority to carry out all established financial and budgetary policies and procedures, to oversee financial operations, act as liaison between college/departmental business offices and central administrative units and the Vice President, and prepares strategic financial plans for approval by the Vice President for Research.
Requires a high level of accounting and analytical expertise as well as management ability. Individual must be able to design, implement, and record fiscal information at all levels of accounting. This would include journal entry stage to completed financial statements for the Board of Directors, Board of Trustees and the general public. Knowledge of GAAP, GASB, and IRS rules and regulations is required. Must be abreast of pertinent rules and regulations of state, federal and other research sponsors. Requires an ability to communicate financial information to all levels of the University community, from staff to the President of the University, as well as external legal and accounting entities.
For more information and to apply, click here: http://explore.jobs.ufl.edu/cw/en-us/job/493573/director-of-business-services.