Current Searches
Open Positions in the Office of Research
Director of the Sid Martin Biotechnology Incubator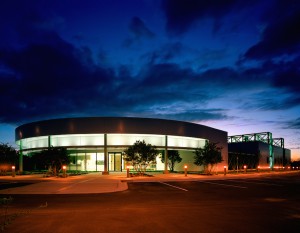 The University of Florida (UF) seeks a Director of the Sid Martin Biotechnology Incubator (SMBI). The SMBI has been recognized as the "World's Best University Biotechnology Incubator" and as a national leader in technology-based economic development for achievements in the technology commercialization category. The program assists with early recruitment of experienced leadership, fosters relationships with potential investor groups and qualified service partners, and provides laboratory space, animal facilities, fermentation facilities, greenhouses and $1 million of core scientific equipment.
The Director will be responsible for the overall program, management, operations and marketing for this highly visible program that interfaces daily with external audiences as well as with the program's private client companies. The Director assumes leadership roles in relevant local, state and regional organizations to promote and maintain UF's reputation as a leader in bioscience business incubation. This includes boards of directors and/or committee roles with numerous entities such as Southeast BIO, BioFlorida, Enterprise Florida's Stakeholders Council, the Florida Chamber of Commerce, the Florida Network of Research, Science and Technology Parks, the Alachua/Bradford Workforce Board, iG2012 Team, the Progress Corporate Park Owner's Association and Santa Fe College's Biotechnology Advisory Committee. The Director will serve the University's commercialization interests in the City of Alachua by acting as a key liaison with Progress Corporate Park, city and county officials, the UF Foundation, Santa Fe College, CEO and iG to assist in the recruitment and retention of companies for Progress Corporate Park as well as the additional 280 adjacent acres to be developed by the University of Florida Foundation. The Director will report to the Assistant Vice President for Technology Transfer and Director of Technology Licensing
Candidates should have a Master's degree in an appropriate area of specialization and six years of appropriate experience; or a bachelor's degree in an appropriate area of specialization and eight years of appropriate experience.
Preferred Qualifications: The candidate must possess ten years of experience in an academic research institution or other research setting. The successful candidate will possess an M.A., M.S., MBA or Bachelor's degree in a relevant field and experience that will enable the candidate to manage incubation activities and confidently interact with faculty, investors, entrepreneurs, and other external visitors and partners. The candidate must have experience developing and directing a university-based bioscience incubation program. Experience in leadership or management, program development, and research-related administration and interpersonal and communications skills is highly desirable. Must have a proven record of focus on and excellence in client service, integrity, principles and strategies for client service. Strong background in, and knowledge of, management, bioscience business incubation best practices, hands-on business experience. Understanding of bioscience startup company challenges and resource needs required. Ability to balance the needs of small entrepreneurial companies with the requirements of a large university to create a successful entrepreneurial culture within the program. To be considered for this position, applications must be submitted on-line at: http://explore.jobs.ufl.edu/cw/en-us/job/492645/research-programsservices-director-5 (Job Number 492645). Nominations and inquiries about this position should be directed to the Chair of the Search Committee:
David L. Day
Assistant Vice President for Technology Transfer and Director of Technology Licensing
P O Box 115575
Gainesville, FL 32611-0001
Email: dlday@ufl.edu
Review of applications will begin immediately and continue until the position is filled.
The University of Florida is an equal opportunity institution dedicated to building a broadly diverse and inclusive faculty and staff. The selection process will be conducted in accord with the provisions of Florida's 'Government in the Sunshine' and Public Records Laws. Search Committee meetings and interviews will be open to the public, and applications, resumes, and other documents related to the search will be available for public inspection. If accommodation due to a disability is needed to apply for this position, please call (352) 392-2477 or the Florida Relay Service at 1-800-955-8771 (TTY) or visit http://www.ftri.org/FloridaRelay.
 Assistant Director for Industrial Outreach
The Assistant Director for Industrial Outreach serves as a liaison between large corporations, small and medium sized enterprises, and entrepreneurs and the Research Enterprise at the University of Florida. In this role, the Assistant Director's mission is to provide an effective interface between UF faculty/Office of Research and the private sector in mutually beneficial collaborations with emphasis on sponsored research opportunities. The Assistant Director maintains an active industrial collaboration program fostering strong ties with companies to support the research programs at UF and promotes such programs with industrial partners nationally and internationally. In conjunction with the Office of Technology Licensing, the Assistant Director also participates in local and regional economic development organizations, incubators, and other groups as appropriate to forward the Office of Research's goals in industrial collaboration.
Interacts with industry to promote collaborations with UF's research interests. Acts as a liaison linking the university's research assets to the needs of industry to drive opportunities for sponsored programs. Travel to local, state, and national funding agencies, companies, government laboratories or other facilities, or other sources of resources for targeted research.
Coordinate with other leaders in the Office of the Vice President for Research including those in the Office of Technology Licensing, the Division of Sponsored Programs, and Contracts and Grants (as required), and with the offices of the Associate Deans for Research of the individual colleges to enhance the interface of the University with the business/industrial community.
Manages the Florida High Tech Corridor Council Matching Grants program at UF, building partnerships between FHTCC companies and UF faculty to foster applied research between the partner universities and their high tech industry partners.
Collaborate with the University's Office of Vice President for Public Relations and Office of Business Affairs and with the University of Florida Foundation's Office of Corporate Relations to ensure seamless integration of services related to the research-and-development, outreach, and relationship-building activities that link the University with the private sector.
Actively participate in national and State of Florida organizations such as UIDP, NCURA, EDA, attend conferences and educational seminars to represent UF research interests, and increase awareness of research partnerships within the UF community.
Assist in the formation of multi-disciplinary teams of faculty, staff, and partners necessary for successful complex proposal – such as the ERC process; assist in managing the proposal preparation process in close cooperation with faculty members, administrators, and Office of Research staff; foster industry-faculty collaborative efforts; facilitate multi-institutional and industrial partnerships; establish or foster connections to government facilities.
Apply for the position at: http://explore.jobs.ufl.edu/cw/en-us/job/492851/assistant-director-for-industrial-outreach
(Job number 492851)
Association for the Accreditation of Human Research Protection Programs Coordinator
The University of Florida (UF) has extensive programs in place to protect human research participants. UF has decided to pursue accreditation of our human research protection program (HRPP) from an external agency called the Association for the Accreditation of Human Research Protection Programs (AAHRPP). AAHRPP established and maintains standards that encompass all of the ethical and regulatory requirements related to conducting human research. These standards incorporate all applicable regulations, guidance, and ethical principles which apply not only to Institutional Review Boards (IRBs) but also all of the various components and individuals engaged in conducting or overseeing human research such as: institutional leadership, grants and contracts, sponsors, researchers and research staff, and other applicable compliance units.
This position is expected to coordinate UF's effort to obtain and maintain AAHRPP Accreditation. Responsibilities include collaborating with other units to conduct gap analysis, policy/form development, education/communication development and delivery, preparation of AAHRPP applications, coordinating the AAHRPP site visit, and coordinating and submitting any additional documentation to AAHRPP such as responses to issues raised during site visits or annual reports. This is a highly professional and responsible position, which answers directly to the Director or Research Operations and Services.
Apply for this position at: http://explore.jobs.ufl.edu/cw/en-us/job/493196/coordinator-2-research-programsservices
(Job number 493196)