Florida High Tech Corridor Council Program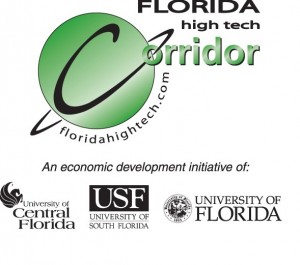 Companies interested in leveraging their R&D budgets while having access to cutting edge researchers at the University of Florida won't want to miss the opportunity to participate in the Florida High Tech Corridor Council (FHTCC) Matching Funds Research Program.
The University of Florida is providing companies in the 23 county Corridor with unique access to UF's almost $500M in research in virtually all areas of health science, agriculture, engineering, physical sciences, and many other disciplines. UF is dedicating up to $2 million annually to matching industry grants for collaborative research and development with UF's world-class base of faculty and students.
FHTCC matching funds from the University of Florida of up to $150k, overhead free, per project are awarded on a monthly basis to excellent collaborative research proposals that provide industry partners with proven benefits including:
Supplementing internal R&D with $500M of cutting edge research at the University of Florida

Leveraging your external research investments with FHTCC matching funds free of overhead

Building world-class R&D teams to respond to joint federally funded opportunities or other future collaborative work

Filling your recruiting pipeline with top-notch students with industrial research experience