Welcome to the
R

igorous

R

eproducible

R

esponsible

R

esearch

I

ntegrity at UF (R4I@UF) website! Please visit each month for a new case that may be used as a framework for a brief conversation about best research practices in your lab meeting, research conference, journal club, or any research meeting.
---
Case of the Month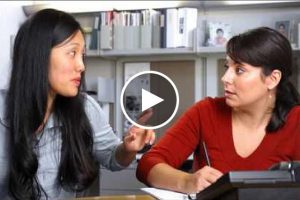 Our case this month for July 2020 is called "Lack of Transparency". Before watching the video, briefly discuss these two questions.  Do you think most people knowingly display a lack of transparency or inadequate reporting of methodological details in published papers?  What role, if any, do journals have a role in determining adequate reporting?  Click on the video link to watch the scenario (3:24).  After watching the video, consider some of these questions.
Can you relate to a similar experience in your own lab?
Do you think the corresponding author should have handled the situation differently?
Was there anything the graduate student or PI could have done to determine this without multiple conversations with the corresponding author?
The corresponding author was very open and transparent with the PI. Do you think this would always be the case?
In this instance, the PIs had been in communication previously, so it provided Dr. Hansen the opportunity to look for the experimental details. Do you think it is realistic that he would have known specifics about the experiment had this not been the case?
How would you handle the situation if the corresponding author did not want to provide data or discuss the experiments beyond generalities?
Would it always be so easy to locate the corresponding author? Alternatively, do you think the corresponding author always would be able to locate the details, particularly if the person who had done the experiments had left their lab and/or if several years had passed since the original paper was published?
Do you think you or your PI would have been as rigorous about determining why the results weren't reproducible if you encountered a similar situation?
Would you have made the controls fresh each time or frozen them for reuse, assuming there would be no degradation?
Was the experiment designed poorly or was it a simple mistake by those in the lab performing the experiments?
For more information about research rigor, reproducibility, and transparency, please see this Rigor & Reproducibility resources web page.
2020 Summer Seminar Series
This summer, UF Research Integrity, in collaboration with RCR on Campus, is hosting a seminar series on Research Integrity and the Responsible Conduct of Research (RCR). The series will cover a wide variety of topics including the research lifecycle, research misconduct, peer review, as well as publishing and authorship. Participants may enroll in one class, the whole series, or any combination of classes.  If participants enroll in and attend the full series, they will earn an RCR certificate, satisfying NSF and USDA RCR requirements. Each seminar will be 1-2 hours and held via Zoom. Classes are open to all UF faculty and staff.  For the full list of seminars and additional information about enrollment, please see the Summer Seminar Series web page.
The deadline for enrollment in the certificate program is June 15, 2020. However, students may enroll in the classes on an ad hoc basis throughout the Summer. If you have any issues or need assistance with enrolling, please contact Molly Domery. If you have questions about the program, please contact Cassandra Farley, Associate Director of UF Research Integrity and UF Research Integrity Officer.
Thank you for your continued support of UF Research! We look forward to seeing you this summer!
RCR Training at UF
This website is provided as a service by the "RCR on Campus" working group, in collaboration with the UF Research. We believe that RCR training is not accomplished by taking a course to "check the box". Responsible research practices must be embedded in our everyday research culture. Please see the RCR Training page for more information about meeting training requirements for training grants and fellowships.