Welcome to the
R

igorous

R

eproducible

R

esponsible

R

esearch

I

ntegrity at UF (R4I@UF) website! Please visit each month for a new case that may be used as a framework for a brief conversation about best research practices in your lab meeting, research conference, journal club, or any research meeting.
---
Case of the Month
Our case for October 2020 is called "Reproducibility or Luck? The Struggle to Get Results." This case features a brief video with part of the story of the fictional laboratory of Dr. Thompson, exploring issues that arise from being in a small lab through the eyes of a new principal investigator (PI), a postdoctoral fellow, and a graduate student. Dr. Jeff Thompson is driven to secure his reputation as a successful researcher after recently leaving the lab of respected scientist. His relationship with his former PI has helped him immensely in the past, but he is eager to escape from under his shadow. Amit is a postdoctoral fellow in Dr. Thompson's laboratory. He completed his PhD in India and came to the US to bolster his professional reputation. He and his wife are expecting their first child soon. Dr. Thompson relies on him to mentor graduate students with which he has little experience. He goes to great lengths to seek approval from his PI. Ashley is a graduate student in Dr. Thompson's lab, who hopes to receive more individual attention. During her training, she encounters difficulties and uncovers questionable research practices.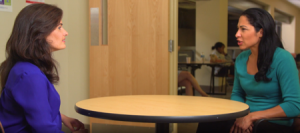 Click on the image to watch the short video. Then consider the following questions.
What pressures is the graduate student facing right now?
How might those pressures change how she conducts her research?
What, if anything, could be done to alleviate those pressures, or to help her become more adept at dealing with them?
What is the importance of data replication here?
When you have contradictory results, how do you choose what, or how much of it, to present?
What issues could arise if only the single positive result is reported?
What could have been done by all involved (graduate student, postdoc, Principal Investigator, and others) to ensure more consistency in the graduate student's results and experiments?
How would you feel if you were in the graduate student's place?
Is there someone else you might talk to of you were in this position?
Should the graduate student tell the PI that she does not remember what experimental condition (buffer) she used to get the "good" result?
Please see the web page Rigor and Reproducibility in Grant Applications for NIH guidelines and printable infographics for your lab's bulletin board. See the Resources link above for more information about Rigor & Reproducibility.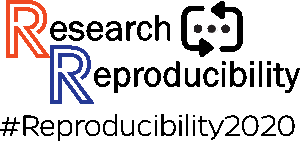 The University of Florida is hosting Research Reproducibility 2020, the third in a series of interdisciplinary Research Reproducibility conferences aimed to increase the reproducibility and replicability of the research on our campuses. This conference is sponsored by the Office of Research Integrity, and will be hosted in a virtual format on December 2-3, 2020. Check out the conference website for more information about the agenda, speakers, and conference registration!
RCR Training at UF
This website is provided as a service by the "RCR on Campus" working group, in collaboration with UF Research. We believe that RCR training is not accomplished by taking a course to "check the box". Responsible research practices must be embedded in our everyday research culture. Please see the RCR Training page for more information about meeting training requirements for training grants and fellowships.