Amazon Sweet Sea
Land, Life and Water at the River's Mouth
Nigel Smith
University of Texas Press

Far into the Atlantic Ocean, the outflow from the Amazon River creates a sweet sea of fresh water. At the river's mouth, a vast delta of river channels and marshes, floodplain and upland forests, open and scrub savannas, floating meadows, and mangrove swamps hosts an astonishingly diverse assemblage of plant and animal life. So rich is this biological treasure house that early European explorers deemed it inexhaustible.
In this highly readable book, Nigel Smith explores how human use of the Amazon estuary's natural resources has been affected by technological change, rapid urban growth, and accelerated market integration. Avoiding alarmist rhetoric, he shows how human intervention in the estuary has actually diversified agriculture and helped save floodplain forests from wanton destruction. His findings underscore the importance of understanding the history of land use and the ecological knowledge of local people when formulating development and conservation policies. The book will be of interest to everyone concerned with the fate of tropical forests, conserving biodiversity and developing natural resources in a sustainable manner.

Nigel J. H. Smith is professor and chair of the Department of Geography at the University of Florida.
---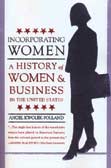 Incorporating Women
A History of Women and Business in the United States
Angel Kwolek-Folland
Palgrave Press
The only book on the market to bring together business and women's history, Incorporating Women: A History of Women and Business in the United States by award- winning author Angel Kwolek-Folland is an engaging and unique survey of women in business that begins with 17th-century Native American fur traders and ends with the producer of the film Top Gun. Along the way the reader is introduced to some of the women — famous, infamous and forgotten — who have engaged in business throughout U.S. history. This stimulating narrative challenges our expectations about the history of women and the history of business as it traces the expansion of opportunities as well as the persistent problems that continue to face women in the business world.
Drawing on cutting-edge scholarship, this volume covers everything from firms and markets to workers and entrepreneurs. Kwolek-Folland presents her extensive research from a variety of sources in clear and lively prose that makes this introduction to women's business history accessible to anyone interested in the role of American women in business throughout history.

Angel Kwolek-Folland is director of the Center for Women's Studies and Gender Research and a professor of history at the University of Florida. Her first book, Engendering Business: Men and Women in the Corporate Office, 1870-1930, won the 1995 Sierra Prize from the Western Association of Women Historians.
---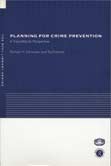 Planning for Crime Prevention
A TransAtlantic Perspective
Richard H. Schneider and Ted Kitchen
Routledge Press
Crime and the fear of crime are issues high in public concern and on political agendas in most developed countries. This book takes these issues and relates them to the contribution that urban planners and participative planning processes can make in response to these problems. Its focus is thus on the extent to which crime opportunities can be prevented or reduced through the design, planning and management of the built environment. The perspective of the book is TransAtlantic and comparative, not only because ideas and inspiration in this and many other fields increasingly move between countries but also because there is a great deal of relevant theoretical material and practice in both the USA and the UK that has not previously been pulled together in this systematic manner.
This book is for anyone who wants to know about how planning processes and crime prevention activities can be more effectively integrated. It is essential reading not just for planning students but also for those in many built-environment and community disciplines, for practitioners in these fields including police and property development professionals, for politicians interested in this area of public concern and those who advise them.

Richard H. Schneider is associate professor of urban and regional planning in the College of Design, Construction and Planning at the University of Florida. Ted Kitchen is professor of planning and urban regeneration at Sheffield Hallam University, England.
---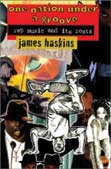 One Nation Under a Groove
Rap Music and Its Roots
James Haskins
Hyperion Books
It has been 20 years since "Rapper's Delight" by the Sugarhill Gang became the first rap record to hit the charts and rock mainstream America. Now rap and hip-hop are a lifestyle — a state of mind — around the world.
But rap didn't just explode onto the scene in the 1970s. Snoop, Missy, Puffy and Biggie didn't appear out of nowhere. Rhyming, social commentary and even sampling evolved from the griot tradition of West Africa hundreds of years ago. Work songs and spirituals, blues and jazz, Motown, reggae and ska have all contributed to the distinct, dazzling and definitely diggable sounds of some of the most famous — and infamous — rappers today.
Find out how rap came to be in this up-to-the-minute record of one of music's most exciting, popular, and controversial genres.

James Haskins is the author of more than 100 books, including Bayard Rustin: Behind the Scenes of the Civil Rights Movement. He is a professor of English at the University of Florida.
---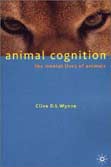 Animal Cognition
The Mental Lives of Animals
Clive D.L. Wynne
Palgrave MacMillan
"Extremely readable, particularly for undergraduates ... the first book of its kind that is well-suited for an advanced undergraduate course rather than for a graduate course."
—Tom Zentall, University of Kentucky
Covering a wide range of key topics, from reasoning and communication to sensation and complex problem-solving, this engagingly-written text presents a comprehensive survey of contemporary research on animal cognition. Written for anyone with an interest in animal cognition, but without a background in animal behavior, it endeavors to explain what makes animals tick.


Clive D.L. Wynne is an associate professor of psychology at the University of Florida.
---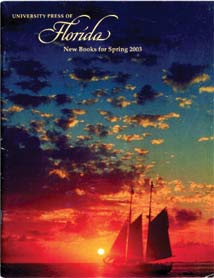 University Press of Florida
University Press of Florida publishes scholarly books in the arts, humanities and natural and social sciences. The Press also publishes books of interest and significance for our region and state. The Press publishes in the areas of Latin American and Caribbean studies, literary criticism and theory, philosophy, fine arts, international studies, Southern history and culture, archaeology of the Southeast, and Floridiana. For more information and to view University Press of Florida's catalog, visit its web site at http://www.upf.com