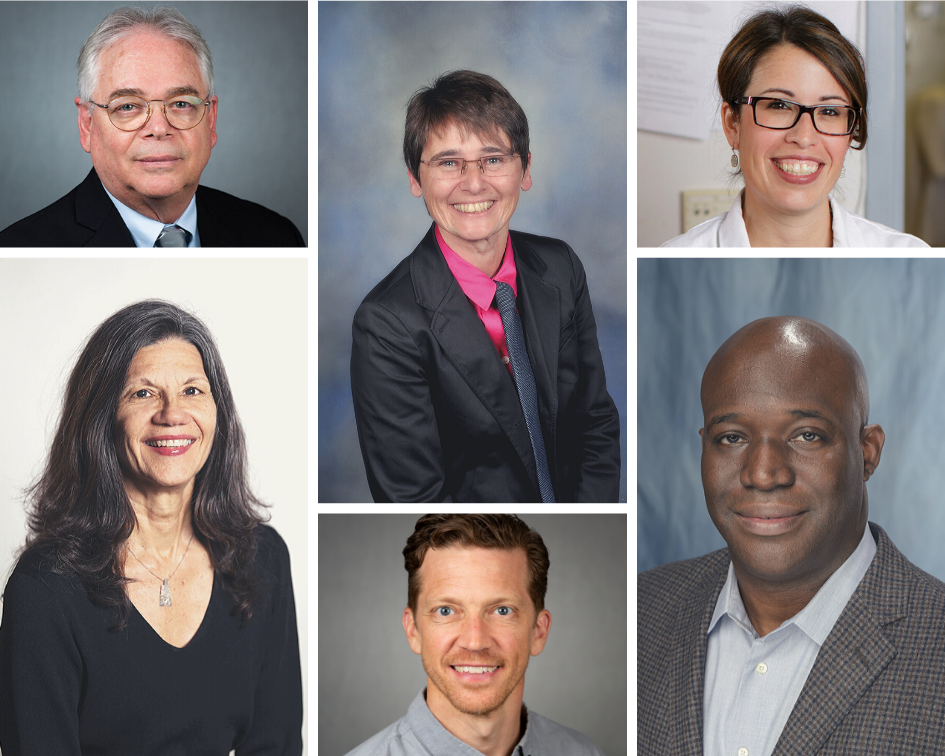 Being forward-focused on a worthy goal is an essential attribute of any individual or organization that seeks relevance and impact in a complex endeavor. While it's important to understand the past and appreciate the present, our focus must be on the future, on goals that extend beyond our current horizon.
Earlier this fall, UF Research recognized 32 faculty members as 2019 University of Florida Research Foundation Professors. Although these individuals represent just a small cross-section of our faculty, their accomplishments demonstrate the forward-focused aims and impact of UF research.
Among this group are an entomologist developing new weapons in the fight against malaria and Zika, an ophthalmologist seeking cures for children suffering from congenital blindness, a psychologist advancing healthy aging, and a lawyer seeking to protect human rights worldwide.
There is a pediatrician focused on vulnerable newborns and on their families' ability to pay for treatments, a biomedical engineer developing tools for treating neurological diseases, and an agronomist fighting invasive plants.
Common in each of these is a recognized commitment and capacity to do even more, to focus forward. They are articulate in what they have already done, but energized by the possibilities that lie ahead.
This same forward-focused mentality can be seen within UF as a whole.
The university has enjoyed unprecedented external recognition and accolades in 2019. Since 2012, UF has seen its overall US News & World Report national rankings improve from 58th to 34th. Its standing among public institutions has risen from 19th to 7th. Our research expenditures have increased from $697 million to $865 million.
Yet even with that success, we are setting our sights even higher. We are seeking even better educational outcomes and additional funding to perform even more cutting-edge research and scholarship.
Why? The answer is simple. The University of Florida is not pursuing a specific place in the pecking order of peers. We are, instead, striving for something much more important. We are aiming to build a better world. Not just a better campus, a better laboratory, or a better college. We are building a better world.
The UF neuroscientist priming the human immune system to combat malignant tumors isn't worried about rankings. He is developing effective treatments for people everywhere battling cancer.
The computer engineer developing the next generation of high-speed computers isn't doing so simply to increase the number of times his papers are cited in academic journals, but to help preserve biodiversity.
And the education professor studying bilingual education isn't in it to win awards, but to ensure that teachers have the tools to help immigrant children succeed in the classroom.
The goal of the University of Florida is to create new and useful knowledge for humankind, and to train a generation of leaders committed to improving life not just for themselves or the people they see around them daily, but for people near and far, in times and seasons well beyond our limited horizons.
We aim to make the world better for all. To achieve this bold and worthy cause, we cannot rest on our accomplishments. We cannot spend time admiring the finite gains of yesterday.
We set our sights on the idealistic objective of making the world better tomorrow than it is today. We unlock new knowledge, seek cures for the incurable, invent life-changing technologies and illuminate the human spirit through the arts and humanities. By being forward focused today, we aim to make a better tomorrow.