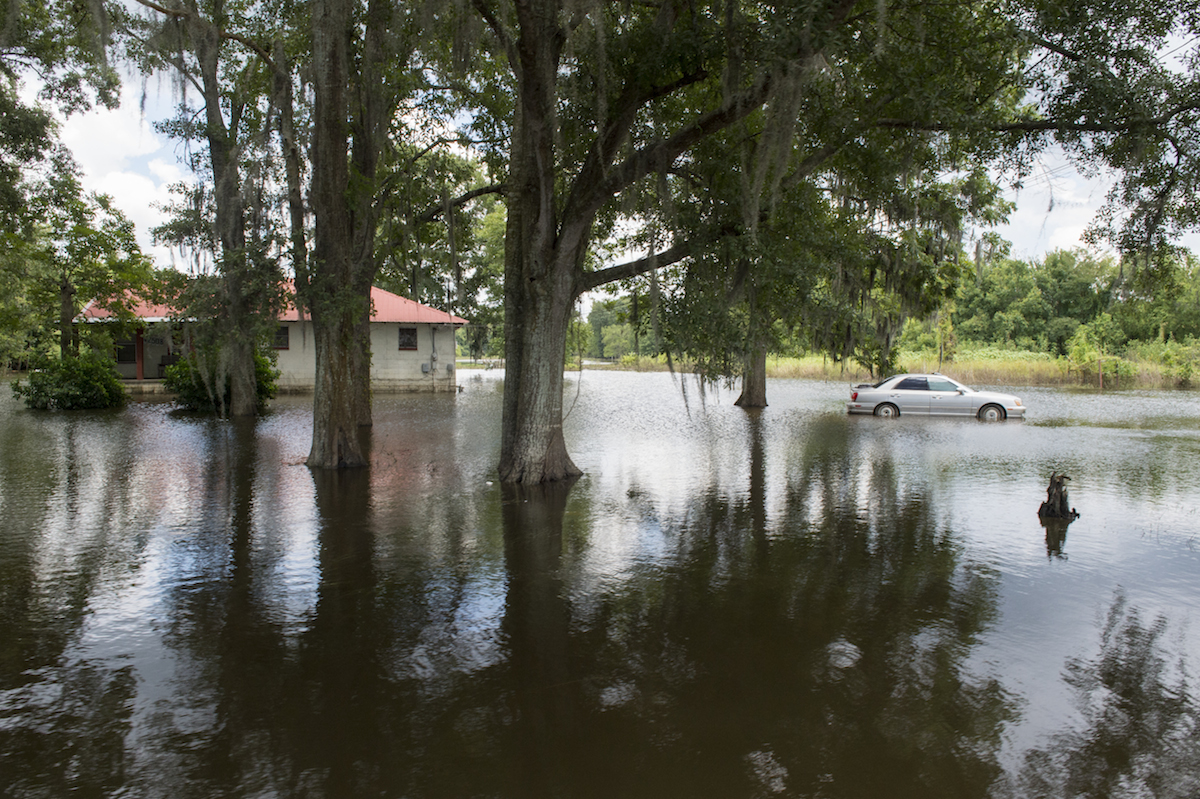 A city in Michigan switches its water source from a neighboring municipality to a local river used for this purpose in prior years in order to save money. Moderately high cumulative rainfall in the spring increases freshwater discharge from Florida's Lake Okeechobee into the Atlantic Ocean. A low pressure system stalls over an eastern part of Louisiana quite accustomed to heavy rain. What were the outcomes for these seemingly benign events? Water woes, seriously wicked water woes.
There are few things that we take for granted more than the wet compound that makes life possible on our planet. Yet, in 2016 unexpected water challenges became evident throughout the year. In January, the city of Flint, Michigan was declared to be in a state of emergency due to lead in the city water system, a result of switching the municipality's water source to a river that corroded old pipes and introduced metal contaminants. In July, the freshwater discharge of Lake Okeechobee into estuaries and rivers flowing into the Atlantic Ocean yielded thick, toxic algae blooms up and down the east coast of Florida. Then in August, the nation watched as a stalled low pressure system dumped nearly 2 feet of rain in three days over east Louisiana, flooding an estimated 40,000 homes.
As a native of Louisiana with family and friends there, the events in that state were particularly poignant. Nearly 7 billion gallons of water fell from the sky in a 7-day period over a 52,000 square mile area. Streets became rivers, subdivisions became lakes, and people, including family members, scrambled to find high ground. While I was physically in Gainesville tending to the business of UF, my mind and emotions drifted to the events taking place in the Amite River Basin in southeast Louisiana that received the brunt of the rain and flooding. I grew up in Baton Rouge within half a mile of the Amite River, and experienced up close and personal the devastation of the previous record flood of 1983.
Following that flood, studies were performed, plans were developed, but little was done to alleviate such an event from happening again. The most recent flood eclipsed the old record by nearly five feet. My wife, visiting family in Ascension Parish, woke to find flood waters raging on all sides of her parent's home, trapped on one of the few high spots in that neighborhood. Officials estimate that one-third of the homes in that parish were flooded over a five-day period, many of them family and friends.
Water is a curious thing. We need it more than any other resource. Yet we take it for granted as if there is no doubt that it is always our friend and is manageable. Water is neither friend or foe. It's just water. It flows where gravity takes it. It sustains life of all types. The planet distills it for us through evaporation and rainfall. Yet when we take it for granted, it can lead to unwanted consequences. Today, we have science and technology to show us how to best manage this resource, if policy and action follows fact. If not, bad things can happen.
Water systems are important and complex. Science and technology can inform how we can best manage this resource – if we are willing to listen and take action. Otherwise, we are bound to see more instances of algae-coated beaches, sickened children from contaminated water systems, and flooding of valued communities. At UF, researchers within the Water Institute and elsewhere are working to understand water resource sustainability, interactions with ecosystems, and the impact of climate and extreme events. Whether it is improving predictions of storm surge in hurricanes, understanding the role of river flow on the oyster fishery in Apalachicola Bay, protecting the Everglades ecosystem, or managing water for agriculture and a growing population, UF researchers are working to advance the science and make a difference. Florida is surrounded by water, dependent on it for agriculture and populations, and steward of some of the planet's most prized wet ecosystems. Let's lead the way in water.